« Back
1964 Ford Mustang $38,495
Contact phone: (231) 468-2809
Cadillac, Michigan
Zip: 49601
1964 1/2 Ford Mustang Retro-Rod convertible, originally built in July, 1965, This is a true 'one of a kind'. It was originally modified in 1970 to the current configuration. Stored in a barn in 1974, it has since been removed and undergone a complete 3 year professional restoration and now upgraded to current specifications. • Metal fabrication additions ( hood scoop- NASA style Mach 1 design, side body scoop} * Full floorboard replacement with added frame rail reinforcement kit • motor (MSD solid state ignition • Crane racing cam • Edelbrock 500 cfm carb • Edelbrock Performer intake • ( original 289 bored to 300 cu. in., dyno tested at 246 hp to the rear wheels at 4600 rpm} • suspension upgrades • disc brakes • power steering • top loader 4-speed transmission • new suspension everything new on the rebuild. • Vintage style radio with Bluetooth • GT 350 front valence • GT rear valence with trumpet exhaust • NASCAR style Magnaflow exhaust ( stainless steel) • Magnum 500,- 15', wheels • Sequential tail lights in specially fabricated housings • Torino flush mounted running lights • blacked out grille with amber fog lights mounted in back of it • less than 250 miles on restoration Because of the unique color scheme, and the look from the front of the car, it was nicknamed the 'Snake'. Therefore, the theme for the car.This car is difficult to describe in print or pictures. -Vehicle is on consignment and at our clients home -Please Call First and talk to a rep at 231-468-2809 EXT 1 -Showroom is by appointment only Please Call -If you would like a FREE Listing please visit our consignment page or Call
Trim: Convertible
Doors: 2
This car is on consignment, please contact us for the exact location.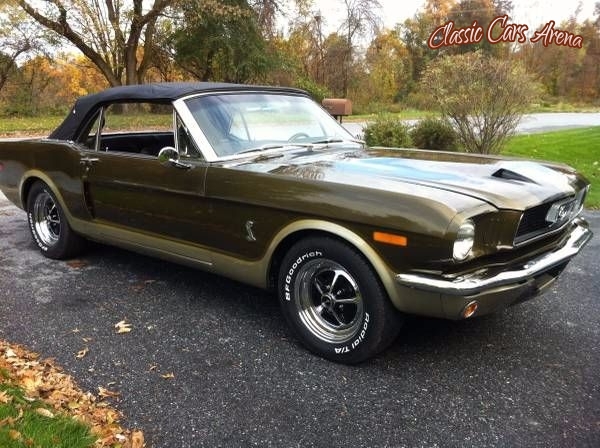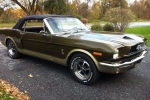 Looking To Sell Your Classic Car? You Hit The Right Place!
• Stays Listed Until Sold
• Unlimited Pictures
• Listings Starts At $39, One Time Fee
• Reach Over 5,000,000 Potential Buyers
Plus For Featured Ads And Premium Ads
• On Top Of The List Every WEEK (Featured) / DAY (Premium)
• Highlighted Car Listing & Newsletter Listing
SELL YOU CAR NOW
Similar Classic Cars
Looking To Sell Your Classic Car? You Hit The Right Place!
• Stays Listed Until Sold
• Unlimited Pictures
• Listings Starts At $39, One Time Fee
• Reach Over 5,000,000 Potential Buyers
Plus For Featured Ads And Premium Ads
• On Top Of The List Every WEEK (Featured) / DAY (Premium)
• Highlighted Car Listing & Newsletter Listing
SELL YOU CAR NOW