« Back
1931 Ford Phaeton $12,995
Contact phone: (231) 468-2809
Cadillac, Michigan
Zip: 49601
1931 Ford Phaeton A first generation car built by Glassic out of Florida, it is on a 1971 International Scout with all original running gears, 4 cyl with a three speed. Runs and drives good, was in storage for 16 years, replaced or repaired master cyl, clutch master cyl, removed and cleaned gas tank and lines, replaced distributer, wires, points, condencer, rebuilt carb, has 2 tops with it and side curtains and toe hooks for you motor home. Very rare and in good shape.
Doors: 2
This car is on consignment, please contact us for the exact location.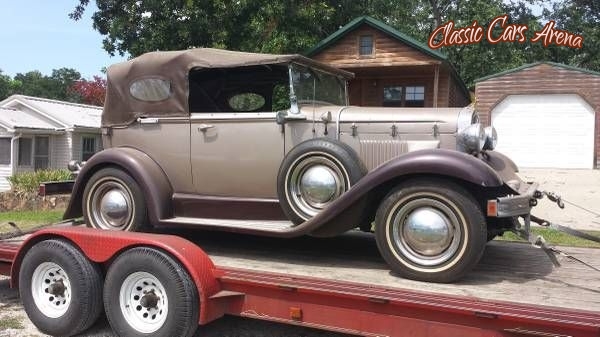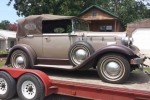 Similar Classic Cars
Looking To Sell Your Classic Car? You Hit The Right Place!
• Stays Listed Until Sold
• Unlimited Pictures
• Listings Starts At $39, One Time Fee
• Reach Over 5,000,000 Potential Buyers
Plus For Featured Ads And Premium Ads
• On Top Of The List Every WEEK (Featured) / DAY (Premium)
• Highlighted Car Listing & Newsletter Listing
SELL YOU CAR NOW