« Back
1934 Ford Deluxe $39,995
Contact phone: (231) 468-2809
Cadillac, Michigan
Zip: 49601
1934 Ford Deluxe 2 door sedan. All steel body, Flathead V8, brand new seats and upholstered; new headliner wood, felt & cotton; top skin over roof; new gas tank; new bumpers & brackets; rechromed grill; powder coated Kasey Hayes wheels w/stainless spokes; new tires, headlights, horns, cowl lights; windshield w/newly chromed frame; new door handles, running board pads; needs to be wired; alternator done to 12v. Has plates & clean pink.
Doors: 2
This car is on consignment, please contact us for the exact location.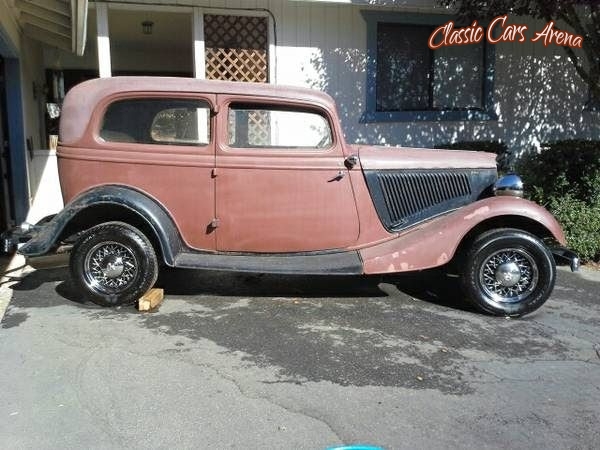 Similar Classic Cars
Looking To Sell Your Classic Car? You Hit The Right Place!
• Stays Listed Until Sold
• Unlimited Pictures
• Listings Starts At $39, One Time Fee
• Reach Over 5,000,000 Potential Buyers
Plus For Featured Ads And Premium Ads
• On Top Of The List Every WEEK (Featured) / DAY (Premium)
• Highlighted Car Listing & Newsletter Listing
SELL YOU CAR NOW