« Back
1966 Chevrolet Chevelle $66,000
Contact phone: (631) 339-0399
Riverhead, New York
Zip: 11901
arrived is a car we've never owned before...a 1966 Chevelle SS396 convertible and we're so giddy we're beside ourselves. This car has a numbers matching 396ci 325hp big block and a Muncie M20 4 speed manual transmission with a posi-traction rear end...and comes with lots of good paperwork. We have the original owner's manual and convertible top guide pro-tecto plate build sheet and various receipts accumulated over the years. We also have a letter from the National Chevelle Owners Association congratulating a previous owner on winning a second place in the Modified Original class. This car is equipped with console mounted floor shift wood steering wheel AM radio and American Racing mags. Paint on this car is almost perfect I'd say a 9/10. Seats are like new carpet shows some minor fading but is original. The chrome on two of the dash knobs is worn (see pictures) Overall this is a 1- car. Don't miss this one.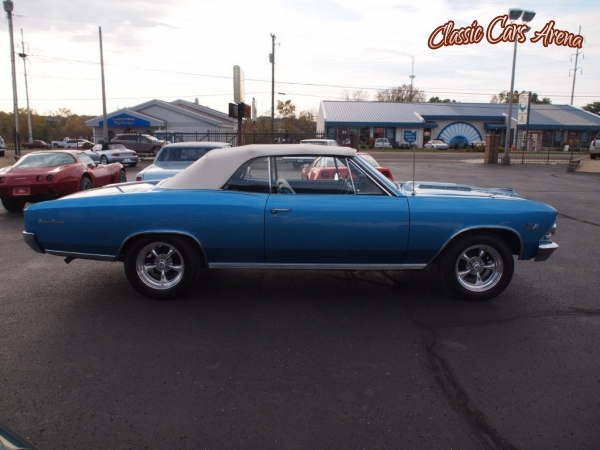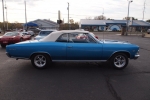 Looking To Sell Your Classic Car? You Hit The Right Place!
• Stays Listed Until Sold
• Unlimited Pictures
• Listings Starts At $39, One Time Fee
• Reach Over 5,000,000 Potential Buyers
Plus For Featured Ads And Premium Ads
• On Top Of The List Every WEEK (Featured) / DAY (Premium)
• Highlighted Car Listing & Newsletter Listing
SELL YOU CAR NOW
Similar Classic Cars
Looking To Sell Your Classic Car? You Hit The Right Place!
• Stays Listed Until Sold
• Unlimited Pictures
• Listings Starts At $39, One Time Fee
• Reach Over 5,000,000 Potential Buyers
Plus For Featured Ads And Premium Ads
• On Top Of The List Every WEEK (Featured) / DAY (Premium)
• Highlighted Car Listing & Newsletter Listing
SELL YOU CAR NOW