« Back
1927 Ford Model T $18,995
Contact phone: (231) 468-2809
Cadillac, Michigan
Zip: 49601
1927 Ford Model T Built 302 motor.. 30 over, 10 1/2-1 compression high lift cam. Rear geared very low, probably 4:56. Less than 50 miles on Jasper Competition trans. Ford C-4 built. New fly wheel and starter, less than 50 miles. Had minor things done-new front brake lines, all brakes adjusted. Checked out by asa certified mechanic. Has turn signals, headlights and dimmer, and brake lights. Will and has passed NC inspection. New tires on Crager wheels, 12' on back and 8 on front Wheels not new but look good. Fiberglass body with no cracks or breaks but does have some spiderwebs. Have title in hand. . Interior old but good will need to be cleaned. The top has been painted blue since picture was taken.
Doors: 2
This car is on consignment, please contact us for the exact location.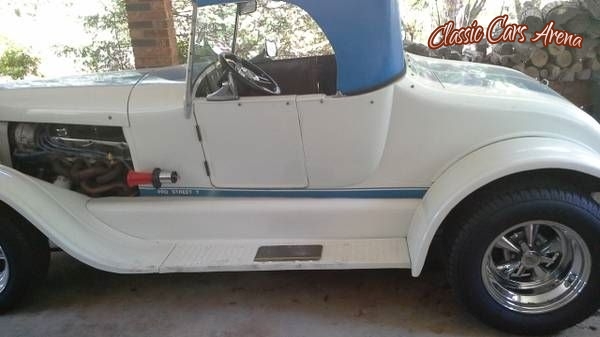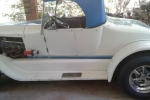 Similar Classic Cars
Looking To Sell Your Classic Car? You Hit The Right Place!
• Stays Listed Until Sold
• Unlimited Pictures
• Listings Starts At $39, One Time Fee
• Reach Over 5,000,000 Potential Buyers
Plus For Featured Ads And Premium Ads
• On Top Of The List Every WEEK (Featured) / DAY (Premium)
• Highlighted Car Listing & Newsletter Listing
SELL YOU CAR NOW