« Back
1961 GMC Pickup $37,995
Display Phone
City: Cadillac
State: Michigan
Zip: 49601
1961 GMC Pickup - Custom street rod this is a beauty. It looks, drives and handles exactly as it should. 6.0L FI Vortex motor .030, roller rocker system, heavy duty internal springs, modified cam. Truck is putting out 525hp. Obviously a lot into the truck, but a few highlighted items: Black fading up to black cherry paint, front lowered 2' and on 17' Ballistic rims, disc breaks all around, 3/4 ton truck, shaved door handles with remote door poppers, fuel tank relocated to rear of truck, Alpine & Kicker stereo system that sounds awesome, classic / antique heat & A/C, 5 speed manual, wood bed, all new drive train and suspension, custom headers, Borla exhaust, custom '1961 GMC' license plate, full hidden tow package under the license plate. Very rare truck especially NOT being a step side. The 1961 is about the only year with side by side headlights and the individual 'GMC' logo letters in the front grill . Truck is a classic with all modern drivetrain and suspension. Tons more I am sure I am missing. It is a show truck / daily driver. THIS IS NOT A TRAILER QUEEN..You will find a chip here or there, Very few but we do drive it whenever the mood strikes. We bought a lake cabin this summer and now all our focus is there and we feel its time to let her go. You can see the mileage since we completed the build is extremely low. We have taken this truck on several long distance drives, this is a very comfortable truck you can feel good about driving across country if the mood strikes.
This car is on consignment, please contact us for the exact location.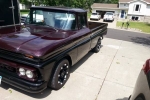 Partners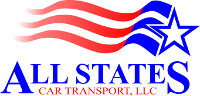 ALL STATES CAR TRANSPORT Enclosed & Open trucks available. Nationwide, Licensed, Bonded, Insured. 5Star Rated. Classic, Luxury and Hi-Performance vehicles are our Specialty.
Featured Classic Cars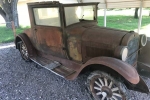 1931 Dodge Brothers Coupe
$5,295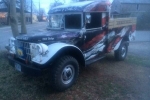 1953 Dodge Power Wagon
$6,495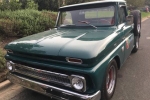 1966 Chevrolet C10
$43,995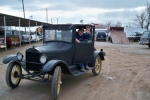 1926 Ford Model T
$8,995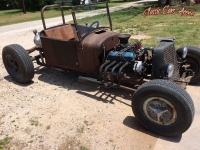 1926 Ford Model T
$8,995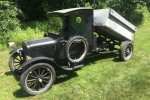 1925 Ford Model T
$8,495