« Back
1977 Lincoln Town Car $18,395
Contact phone: (231) 468-2809
Cadillac, Michigan
Zip: 49601
2977 Lincoln Town Car coupe Beautiful color combination of cream yellow with burgundy 1/2 vinyl top and leather burgundy interior. 35,000 miles, (not 135,000). Rarer 2 door Town Coupe. Luxury deep dish alloy wheels. 460 ci engine. Almost 100% original everything with the exception of consumables. If I had to guess, I would say that the nose had been repainted. It has no chips on it. Leather looks factory fresh. Great paint, glass, chrome, rugs. Door panels and dash top looks new. No cracks. Options include: PW, PL, PS (both driver and passenger), factory CB radio, 2 power antenaes, Power trunk. AM/FM 8 track, tilt wheel, trip odometer, A/C. Rear window defrost. Dealership name still on trunk. Alarm system, (not factory). Headliner great. Trunk area great. Under the hood great. Vinyl roof great. Tires with white and gold bands have less than 1,000miles. Back seat rarely if ever sat in. Leather conditioner applied every spring. ALL consumable type items replaced 1,000 miles ago including brake fluid, differential fluid, plugs, wites, anti freeze, belts, hoses, etc. I kept all origanal consumables in the trunk. Spare window and seat morors along with exterior trim and spare odometer that go with the sale. This is a very special vehicle driven mostly to car cruises for the past 3 years. No rust of any kind. Lots of factory markings. Dry winter storage at present. Never driven in winter. Engine starts runs flawlessly. Drives handles very smootly. 2 small downsides: 1) AC needs recharged. Everything else works. 2) There is a small scrape just above the passenger wheel skirt. No one ever notices it. But I pont it out to them just to show them the originality. Original manual and complete set of service manuals are included. -Vehicle is on consignment and at our clients home -Please Call First and talk to a rep at 231-468-2809 EXT 1 -Showroom is by appointment only Please Call -If you would like a FREE Listing please visit our consignment page or Call
Doors: 2
This car is on consignment, please contact us for the exact location.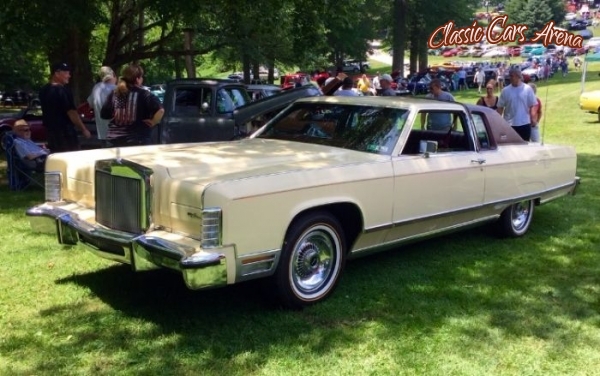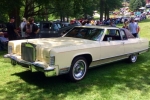 Similar Classic Cars
Looking To Sell Your Classic Car? You Hit The Right Place!
• Stays Listed Until Sold
• Unlimited Pictures
• Listings Starts At $39, One Time Fee
• Reach Over 5,000,000 Potential Buyers
Plus For Featured Ads And Premium Ads
• On Top Of The List Every WEEK (Featured) / DAY (Premium)
• Highlighted Car Listing & Newsletter Listing
SELL YOU CAR NOW